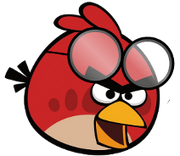 hi guys, i finally got my parents to let me keep my wiki (at least for as far as i know!), because i did something PARTICULARLY STUPID on chat. info is classified, but i'm glad to have you all back! i've missed you all very much. and if anyone wants new qaulifications for Music from a game which shall remain nameless (World Of Goo) can gladly ask me for it. i've got every song
Ad blocker interference detected!
Wikia is a free-to-use site that makes money from advertising. We have a modified experience for viewers using ad blockers

Wikia is not accessible if you've made further modifications. Remove the custom ad blocker rule(s) and the page will load as expected.