Luigi Bird is the famous Super Mario's Brother, but transformed into a bird.
Luigi Bird

Luigi Bird, Luigi transformed into a bird

Gender:

Male

Power:

Unknown, Probably none

Size:

Gigantic
Luigi Bird was born when Ernie and Tyler were playing with Luigi near the Bird-inator (A powerful machine that transforms anything into a bird) Luigi fell into the machine and was transformed into a Bird. Since Tyler was close he was transformed into an Inflated Orange Bird.
Luigi just about to fall into the bird-inator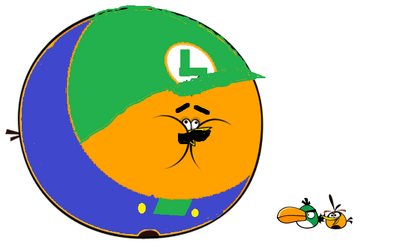 Then, Luigi Bird is born.