This is evan that lives in angry birds extinction. in the star wars universe, he worked as a crewmember on daniel's ship. but after a tragic event when his face was scarred after being blasted in the face.......he drank a potion to make  himself look younger and started wearing googles after his eyes were even more damaged in the accident..he then shutdown his company, quit being a crewmember. but he did keep his job at the fat pig.  
BUT HIDES His face like this ----------> .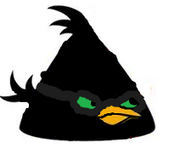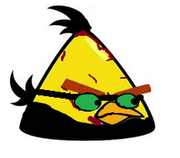 Ad blocker interference detected!
Wikia is a free-to-use site that makes money from advertising. We have a modified experience for viewers using ad blockers

Wikia is not accessible if you've made further modifications. Remove the custom ad blocker rule(s) and the page will load as expected.