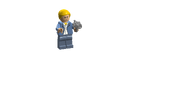 Ben Is a Minifigure - not yet released in Bird form - who appears in Angry Birds City sets, along with Star Wars and Battle sets.
History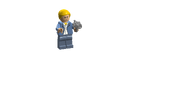 Ben was born to Maria and Nick Hillager. After 15 years of working with his dad on S.L.A.S.H. (Supreme Logic Action Slammer Heralds), Ben ran after the first "Suspect of Interest" he could find- King Pigram. 
Ad blocker interference detected!
Wikia is a free-to-use site that makes money from advertising. We have a modified experience for viewers using ad blockers

Wikia is not accessible if you've made further modifications. Remove the custom ad blocker rule(s) and the page will load as expected.