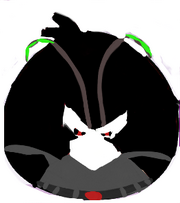 Bane or "The Bird Who Broke The Bat" is a character that Appears in Avengebirds 2: DC Superheroes and works with Scarecrow . he is batbird's most dangerous enemy since he broke his back,but batbird recovered and defeated bane. 
Facts
Bane  is known as the man who broke the bat in the comics. notice the PUN above!
he is a fictonal charactor created by DC Comics.
Ad blocker interference detected!
Wikia is a free-to-use site that makes money from advertising. We have a modified experience for viewers using ad blockers

Wikia is not accessible if you've made further modifications. Remove the custom ad blocker rule(s) and the page will load as expected.